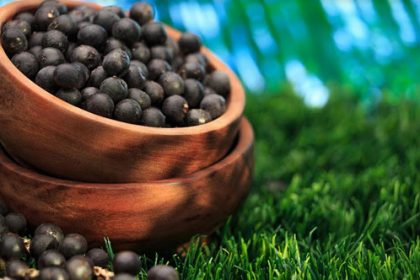 Be Part of It/ (The Movement)!
It's no secret the organic food market has seen an increase in sales in the past few years. Expectations are that by 2023, the market growth would have grown at least 15%, according to a Research and Markets report. Consequently, the acai berry business is expected to expand 11% annually until 2026.
Lifestyle Benefits of Acai
It is widely known an acai berry rich diet promotes a healthier lifestyle, boosting your immune system and making your skin look younger. Additionally, it can be a great compliment to weight-loss regimens, multivitamins, and energy-boosting supplements.
Although health-related reasons make up a significant percentage of why the acai business is so successful, the great taste and flexibility of the product are strong selling points.
A Growing Market for Acai
When we mention flexibility, we are talking about how you can eat it in a bowl, a smoothie and even a popsicle at any time of the day. Moreover, by adding fruits, protein powder, nuts and Superfood seeds you can achieve a very nutritious and tasty meal.
In 2016, 300,000 tons of acai berry products were sold globally, and it is anticipated to reach 1 million tons by 2026, as reported by Future Market Insights.
Millennials are the grand majority of consumers of acai berry. Because of that, acai brands tend to be super transparent about their product and appeal to the healthy, organic business industry.
Be Part of An Acai Bowl Franchise
Are you thinking of investing in a franchise, but you can't decide which one? We are here to help.
Acai franchises stand as one of the fastest-growing businesses among health-conscious Americans due to the benefits of this nutrient dense berry.
For starters, the marketing for acai companies takes a more people-to-people and educational approach than other brands. This marketing gives you a great start since you can create a relationship with customers just by educating them about your product, the harvesting process, and the health benefits.
At Acai Express we've created a successful business model, with 17 stores in Puerto Rico and two in the United States, with plans to grow exponentially. We've been an active player on the market for six years and we only use grade A acai imported directly from our producers in Brazil.
We offer innovative and flexible business models with options like trailers, food-trucks, or brick, and mortar stores with a low cost of entry.
We are here to give you all the tools you need to succeed so go ahead and fill out our inquiry form to be a part of our growing company. You can also check out our website which offers helpful FAQs on new franchises.
Feel free to learn more about starting an Acai Express franchise by contacting us at 787.940.0998.