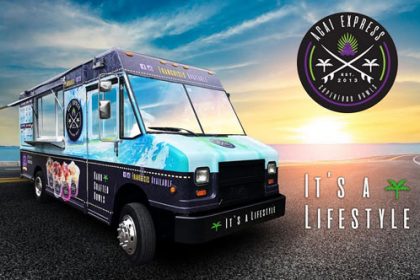 Going into the franchise world can be tricky. That's why you should ask yourself a series of questions before deciding if this system fits you.
We made a list to guide you:
1. Am I willing to work with other people's established systems?
Franchises have become popular in the business world, according to multiple marketing firms. One of the perks of owning a franchise like Acai Express is that they already have a successful and proven system. If you are someone that wants to create your strategy or policy, franchising might not be right for you.
2. "Why am I doing this?"
It would be best if you chose a business that you are passionate about and that you can see yourself involved in a long time. Do you consume acai? Are you in agreement with the processing and components of the merchandise? If the answer is "yes," then this is the right franchise for you.
It would help if you had in mind that, when entering the franchise world, you will spend long hours and you have to put in hard work. Therefore, if you are not passionate about the business you choose, you will feel overwhelmed.
3. Do you understand the financial and legal implications of purchasing a franchise?
Every country has different laws and regulations for franchises; consequently, you must educate yourself on them. Also, having a franchise lawyer explain to you every detail of both state and federal laws is adequate, ensuring that you informed yourself before making a purchase.
Every franchise cost varies; that's why you should acquire a financial advisor.
4. Do you have enough money?
The initial investment to start a franchise can go from thousands to millions of dollars. Although franchises like Acai Express offer a reduced risk when investing, it's essential to keep in mind that you might need to have the extra money in case anything happens.
Questions you should ask the acai bowl franchise owners:
1. Will the franchisor Acai Express help me find a location?
You should already have an idea of where you want to locate your franchise. One of the factors that probably made you want to enter the business is the thought of how well the store would do in a specific area. At Acai Express we can help you find the best area for your trailer or store.
2. How financially stable is the franchise?
You can ask the company to show you revenue results and examples of how your business could grow year-to-year. Additionally, this is the way for you to know if the company is willing to show you a financial proof of their success.
3. How did the Acai Express franchise start?
You must know the story of how this company came to be. Typically, this way, you can see how much compromise the owner has with the product and what made him franchise it.
4. What makes me a good fit for your franchise?
This question lets you know if the franchise did their homework on you to see if you would make a good fit on their system. It's crucial that the company you choose its selective with whom they pick to be a part of their team. You can ask them why they selected you and question them for specific traits, not general.
5. How long does it take for the franchise to be up and running once we sign?
Usually, one of the perks of going to business with a franchise like Acai Express is that you will set quickly; usually, it takes between four months to a year to open the sore.
Although the way to success may be faster than other companies, building your clientele can take more than a year, so you have to be patient and work hard.
Acai Bowl Franchise:
If you have thought about going into a franchise, asking yourself these questions can help you decide and be prepared.
As we already stated, the franchise business, like Acai Express, can be a fast road to success If you are passionate about acai fruit, organic products, or fresh meals, Acai Express might be the right fit for you.