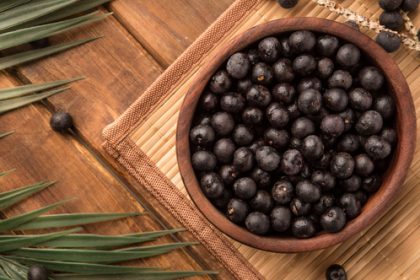 While food fads come and go, real trends that point to major shifts in attitudes and behaviors are invaluable cues for entrepreneurs looking for emerging and sustainable business opportunities. "Consumer Trends in Health and Wellness", published in Forbes magazine reveals "the "new healthy" is a consumer journey of contradiction and discovery: Progressive health and wellness consumers are seeking alternatives to fear-based information, a phenomenon that has been driving wellness views for decades.
(They) are paving the way, sharing their enthusiasm and knowledge with mainstream consumers who are hungry for guidance and direction. As shoppers, progressives are no longer thinking about condition management (lowering cholesterol or blood pressure) or dieting (low fat, low carb) but are focused on real quality food, positive nutrition, fresh, less processed foods, and beverages and fun." Translation: there is a growing wave of consumers — particularly among Gen Xers and Millennials — who are looking for a change in wholesome eating and are prime targets for the Acai Express experience and a healthy lifestyle brand. Entrepreneur, Hector Westerband, founder of Acai Express, has developed his low entry cost franchise concept to meet the cultural lifestyle change that is underway. With three flexible footprints: brick and mortar venues, trailers and food trucks — and a menu featuring new health-rich options — acai berry and pitaya bowls, smoothies and natural juices — he offers solutions to consumers and franchise owners alike.
Mind and body-pleasing bites, sips, and slurps.
Acai Express' eye-pleasing colorful bowl menu is an Instagram worthy meal option that satisfies customers with 100% organic acai berries and pitaya, fresh fruit, berries, nuts, grains and an array of toppings. A wholesome smoothie with innovative combinations serves as a convenient, meal-in-a-cup breakfast or anytime boost that helps customers power through an energy lag. Healthy natural juices, recognized for the nutritional value: vitamins, minerals, and antioxidants, make upping the daily fruit and veggie consumption an easy and nutritious choice for active people on the go. Good health to go! Speed and portability rank high in the fast service world. The quick serve model and totally portable menu of an Acai Express franchise are very accessible in this hurry-up world. With franchise opportunities in protected territories now available, finding a healthy meal, snack or meal supplement need not be time-consuming or inconvenient whether home is near the beaches in Puerto Rico or suburban Rockaway, New Jersey.
Too good to pass up!
Given that the average American eats out between 4 and 5 times a week and can choose from hundreds of fast-casual options, it's significant that Acai Express franchisees report an enviable frequency of visits rates of 2 to 3 times a week. The taste and experience are memorable and consumers are returning to again and again. That's healthy for the bottom line as well. As consumers of all ages become increasingly aware of the need for healthy and delicious alternatives to the high-fat, high-sodium, high-calorie foods that have dominated the menu of traditional fast-food giants, the small, more nimble quick-service entrepreneur can respond quickly to changing tastes with something new, refreshing and healthy that doesn't look or taste like the health food of early days. This creates exciting and profitable opportunities for franchisees to be among the pioneers in the healthy lifestyle revolution while enjoying the reassurance of a proven model like Acai Express.